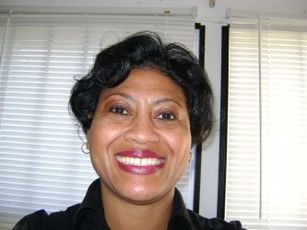 It has been about 6 weeks since I started using Parnevu T-Tree Growth Crème.  I have seen a noticeable difference in my hair and scalp because of this product.  It has helped me in controlling breakage, nourishing my scalp and aiding my hair in re-growing.  The picture that is accompanying this post was taken around November 18.
This is a great improvement over what I was doing.  I have always been visiting a hair salon weekly, dieting and exercising.  Sometimes, I wouldn't give my scalp what it needed which was constant nourishment. I would however always apply some sort of moisturizer to my hair.  Keeping a healthy scalp, massaging it and weekly or doing it yourself salon visits are important.
Treat yourself to some of these products for the holidays.  I would like to wish you and yours a Merry Christmas and a Happy New Year!